…
POSITIVE SOLUTIONS NEWSLETTER | MAY 2017
…
Positive Solutions has enjoyed a productive and rewarding start to 2017, our twentieth year of business in Australia! With a range of exciting projects in the arts, cultural, and non-profit sectors well underway, we are happy to share our recent activity updates with you.
To stay in touch with our latest news, projects and events, feel free to follow us on social media or contact info@positive-solutions.com.au for more information.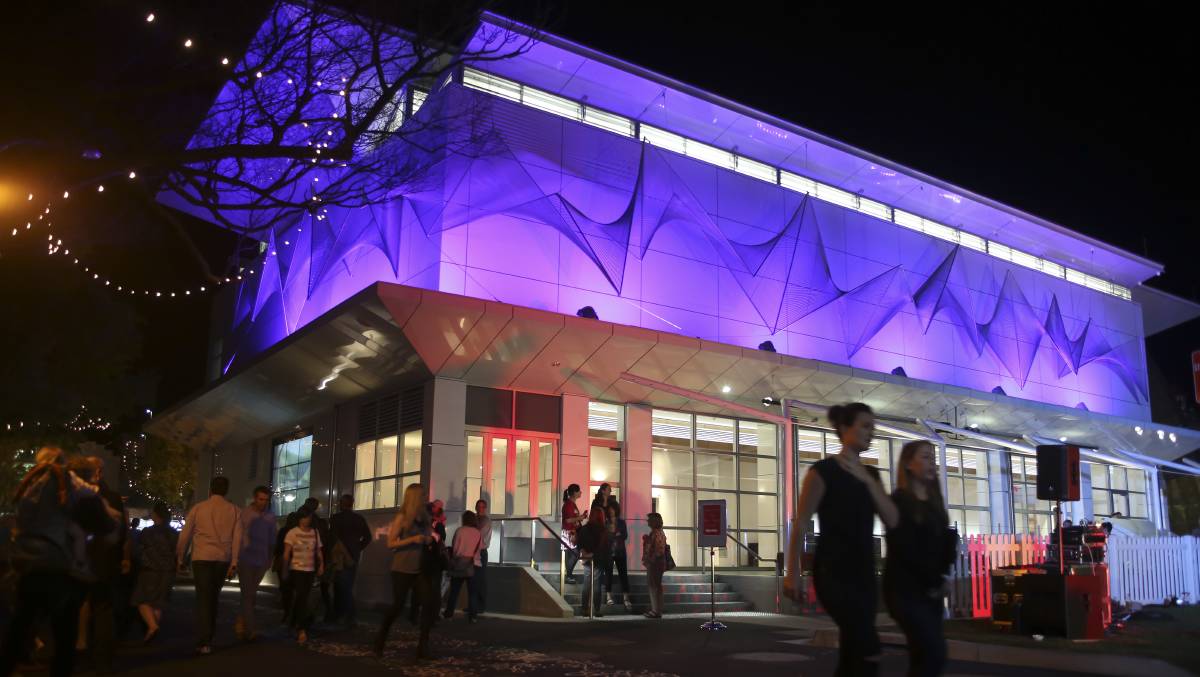 Murray Art Museum, Albury
Albury Creative Economy Strategy
Positive Solutions has been engaged by AlburyCity to develop a Creative Economy Strategy.  The aim of the Strategy is to offer innovative and prioritised recommendations to ensure the continued growth of the region's creative sector and to situate creative industries at the forefront of Albury's future growth, prosperity and liveability.  The draft Strategy is currently being considered by Council.
---
Armidale Arts and Cultural Strategic Plan
The Armidale Regional Council has engaged Positive Solutions to assist with the development of an Arts and Cultural Strategic Plan for the Region. The project includes community consultation, a review of existing policies, the development of a strategic plan and action plan, as well as the monitoring and evaluation of activities and outcomes.
---
Gladstone Port Interpretive Centre
Positive Solutions is working with The Maytrix Group and a multidisciplinary project team to assist Gladstone Ports Corporation with the development of a Port Interpretive Centre as part of the East Shores development.  The aim of the Interpretive Centre is to increase awareness of the history of the Port, provide an educational and cultural amenity for the people of Gladstone, enhance Gladstone's offer for tourists, and establish a lively, animated precinct that contributes to the life of Gladstone.
City of Perth Arts, Cultural and Heritage Strategy
As part of the shaping, future planning and activation of the City of Perth, Positive Solutions and The Maytrix Group are collaborating to prepare an Arts, Culture and Heritage Strategy for the City of Perth.  The project includes benchmarking research, community and stakeholder consultation, and financial forecasting.  The Strategy will recognise that Perth's Capital City status places specific expectations on its cultural leadership.
---
Balonne Shire Cultural Centre
Positive Solutions has been engaged by Balonne Shire Council to assist in the planning of a new Cultural Centre.  The proposed Cultural Centre is a joint initiative between the Council and the Indigenous community, including the Kamilaroi, Mandandanji, Kooma and Euahlayi peoples.  The Centre will provide a contemporary and multi functional hub of cultural diversification and a portal to other local tourist destinations.  Our role includes concept development via community and stakeholder consultation, site assessment and design analysis, and the development of a business case to guide development.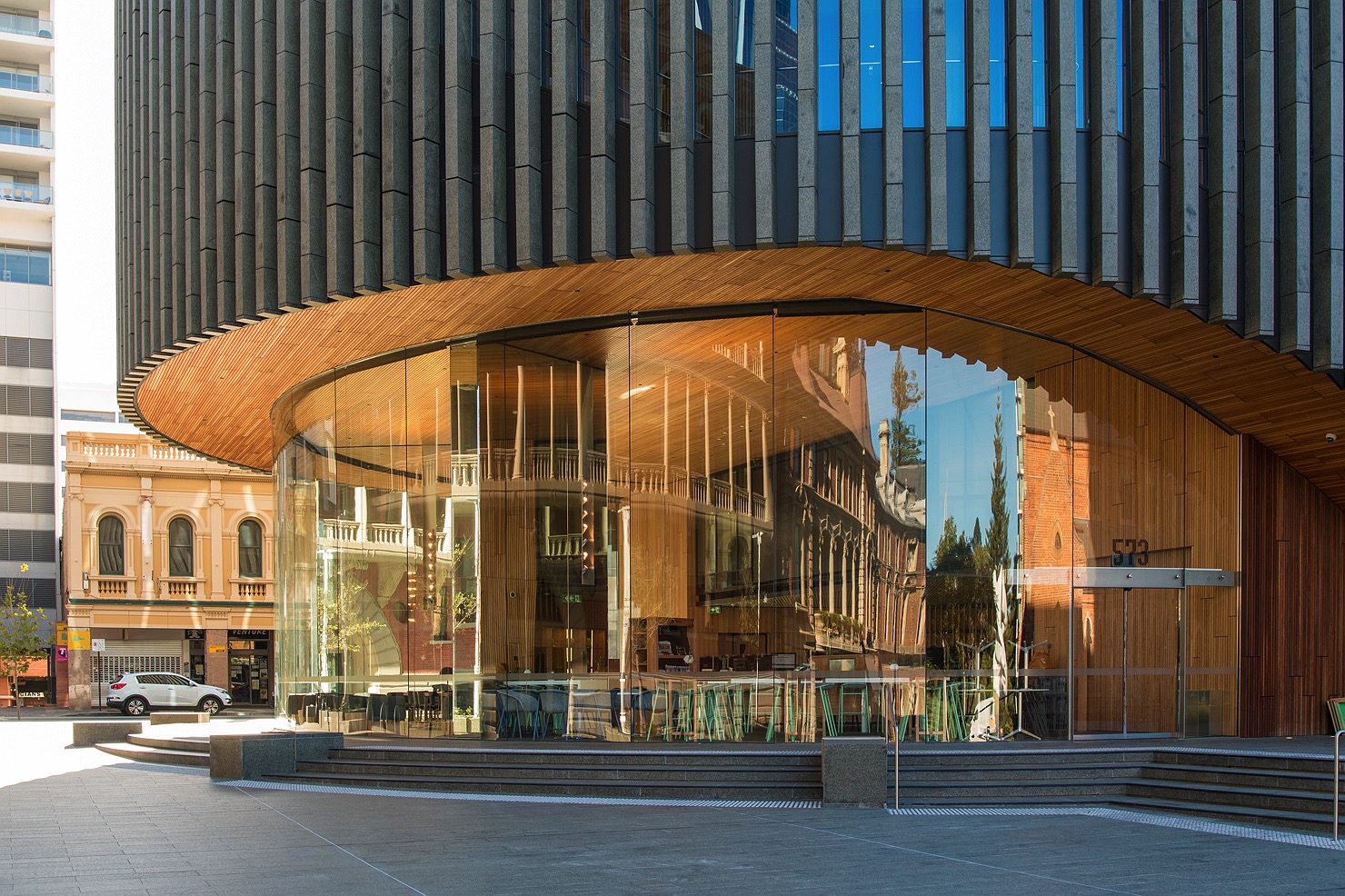 City of Perth Library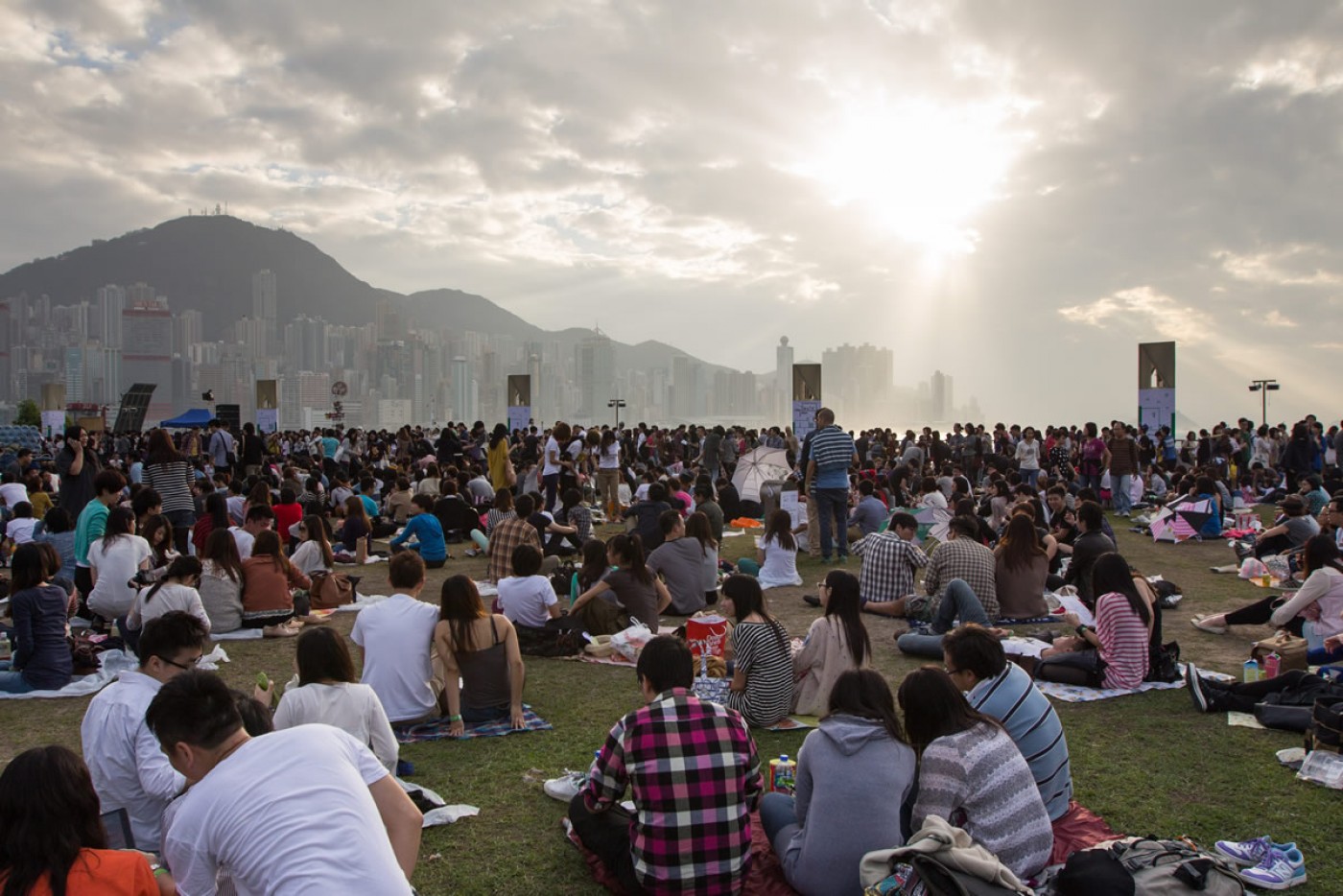 West Kowloon Cultural District, Hong Kong
M+ Governance Review
M+ is the new museum for visual culture in Hong Kong, as part of West Kowloon Cultural District, focusing on 20th and 21st century art, design and architecture and moving image.  The former M+ committee is transitioning to the status of a Governing Board. Positive Solutions has been engaged to assist with this transition.
---
Castlemaine Art Museum
Positive Solutions is currently working with The Maytrix Group and a multidisciplinary team to provide a business case to support the redevelopment and expansion of the Castlemaine Art Museum.  This project requires a reimagining of the Castlemaine Art Museum and its contribution to the life of Castlemaine and the wider region.  The project includes an underpinning of best practice in the gallery and precinct design, business planning and financial forecasting. 
---
Ipswich Performing Arts Centre Business Case
Positive Solutions has been engaged by the City of Ipswich, as part of a team led by consulting firm Ranbury and including Cox Architects, AEC group and Bligh Tanner, to advise on the configuration of a proposed new Performing Arts Centre for Ipswich. One of the key objectives is to support the performing arts and cultural activities of a growing Ipswich and, along with other catalytic projects such as the redevelopment of the CBD, reinvigorate and strengthen Ipswich through commercial, cultural and retail activity.
WOW (Women of the World) Festival 2018
Positive Solutions is excited to be a part of WOW Festival 2018 to be held at the Brisbane Powerhouse over the Easter weekend next year. This will be the first ever WOW to bring together the women of the Commonwealth of Nations, to hear their stories, celebrate their achievements, and learn from their strength and resilience. Preparations for the festival kicked off with an exciting launch party held on the 27th of March.  WOW has recently hosted their first rounds of community planning sessions called "Think Ins"..  We encourage everyone to get involved, for more information on how you can participate and contribute please visit www.wowaustralia.com.au. It is our pleasure to welcome Tanya Green to the Positive Solutions Office as the full-time administrator for WOW Festival 2018.
---
Godinymayin Yijard Rivers Arts and Culture Centre Business Plan
Godinymayin Yijard Rivers Arts & Culture Centre (GYRACC) is a meeting place for Indigenous and non-Indigenous people to gather and share art and culture in the Northern Territory town of Katherine. GYRACC has engaged Positive Solutions to facilitate the development of the business plan to guide the future development of the facility, and to anchor the centre's reputation for cultural development and engagement in the Region.
WOW 'Think In' 27 March, 2017
---
Recently Completed Projects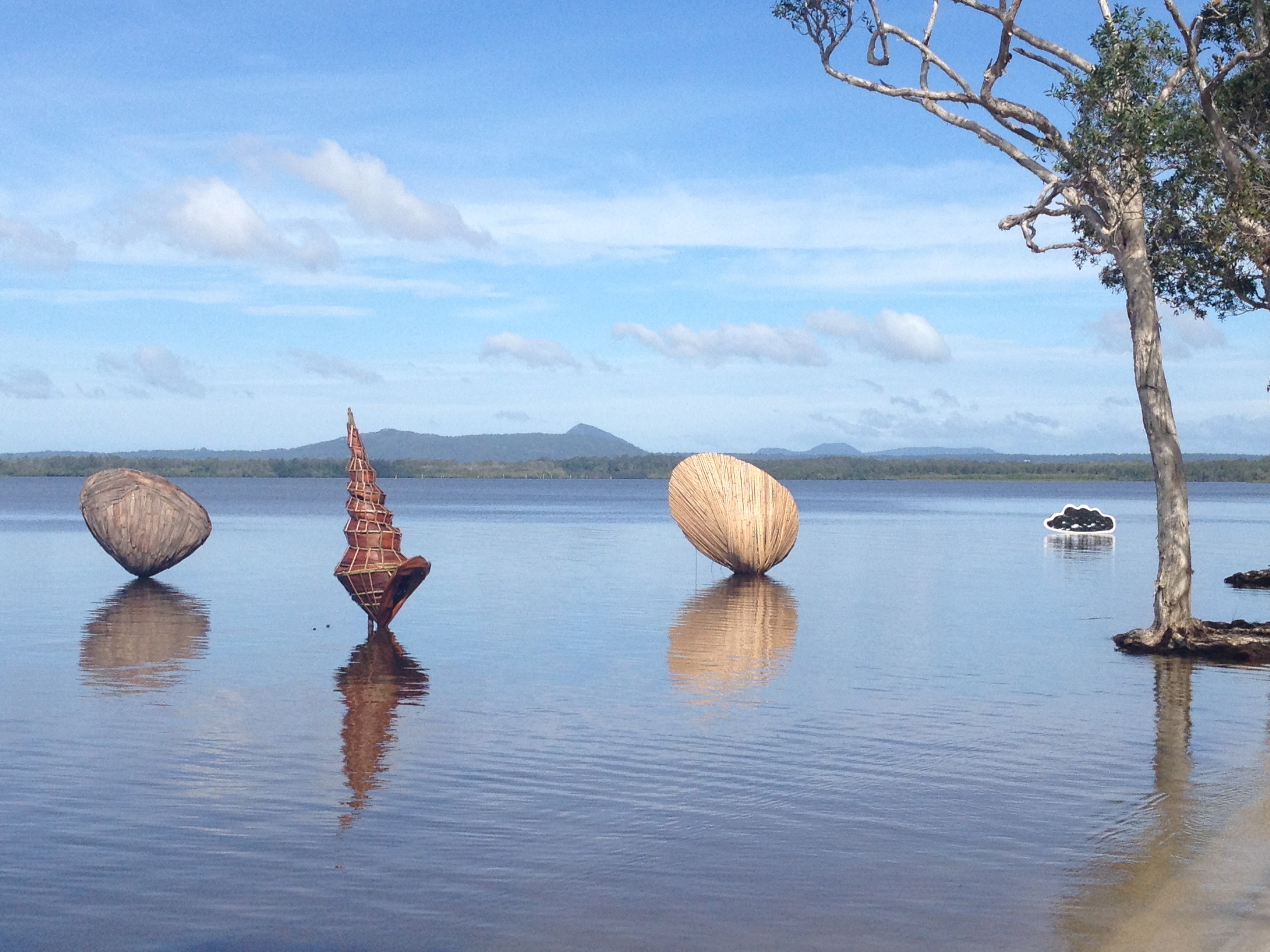 Floating Lands Festival, Noosa
WA Writing Sector Review
The Western Australian Department of Culture and the Arts is undertaking a review of the Writing Sector.  Positive Solutions was engaged to identify strengths and opportunities for the sector, and advise on changes to policy or programs to enhance the sustainability of writing careers.  The project included significant key stakeholder consultation and input, a review of industry trends and benchmarking research.
---
Noosa Arts and Cultural Plan
Positive Solutions was engaged by the Noosa Shire Council to assist with the first stage of development of an Arts and Cultural Policy for the shire.  This included identifying the trends, changes and key issues in the arts and cultural sector practice and policy development across all levels of government, artists, stakeholders, peak bodies, and funding providers.
---
Caloundra Regional Gallery Business Plan
Positive Solutions assisted the Sunshine Coast Council to develop a business plan to guide the future redevelopment of the Caloundra Regional Gallery.  The plan outlines the infrastructure and resources required to achieve the long term vision and mission of the gallery.
---
The Arcade Business Plan
The Arcade is a not-for-profit, collaborative workspace created for game developers and creative companies using game methodologies and technologies. Positive Solutions was engaged by The Arcade to review and revise their business model and assist their transition into a new venue.  The project was informed by benchmarking research, industry consultation, and detailed financial forecasting was provided to support a range of potential scenarios for the venue transition.
Arts Business Innovation Fund (ABIF)
In May Positive Solutions Director Cathy Hunt facilitated a session on behalf of Arts Queensland on the progress of the Arts Business Innovation Fund (ABIF) with presentations from four of the successful recipients. The Fund is a joint initiative between the Queensland Government and the Tim Fairfax Family Foundation providing a combination of grant and no interest loan to arts organisation to build more resilient business models and diversify income. Positive Solutions is a member of the consortium managing this initiative which also includes Arts Queensland, QUT Creative Enterprise Australia and Foresters Community Finance. This presentation will shortly be available on the Arts Queensland website www.arts.qld.gov.au
---
Queensland Health: Support for Community health organisations
Positive Solutions is continuing to work with BoardConnect, McCullough Robertson Lawyers and a number of consultants to deliver a program of support and development for a range of community health organisations.  The program is funded by Queensland's Department of Health and the key objective is to strengthen a cohort of community health organisations through a professional development and engagement program for board members and senior staff.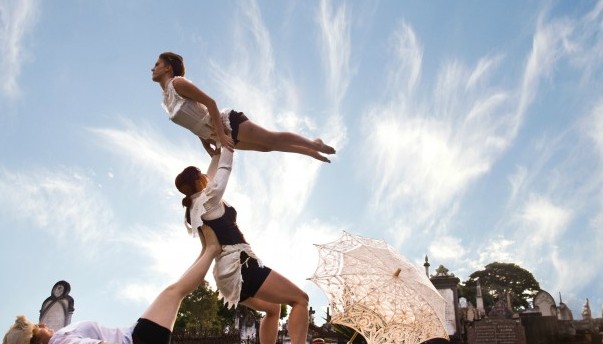 Vulcana Women's Circus, Arts Queensland
Positive Solutions is pleased to welcome our new staff member, Stephanie Gaffric as Practice Administrator.  Stephanie is an experienced arts coordinator, having managed several performing and music festivals across Australia and France.
We are also thrilled to welcome Kate Logan as Administrative Support Officer.  Kate is an experienced administrator and management assistant with a background in event coordination, performance and education.