NEWSLETTER | July 2018
Positive Solutions has had a busy and very diverse 2018 so far.  We have delivered an exciting range of projects to support and strengthen the arts, cultural, and non-profit sectors across Australia – and in Hong Kong.  Stay up-to-date with our latest news, events, and opportunities by following us on social media. Alternatively, feel free to contact info@positive-solutions.com.au for any further information.
Featured Project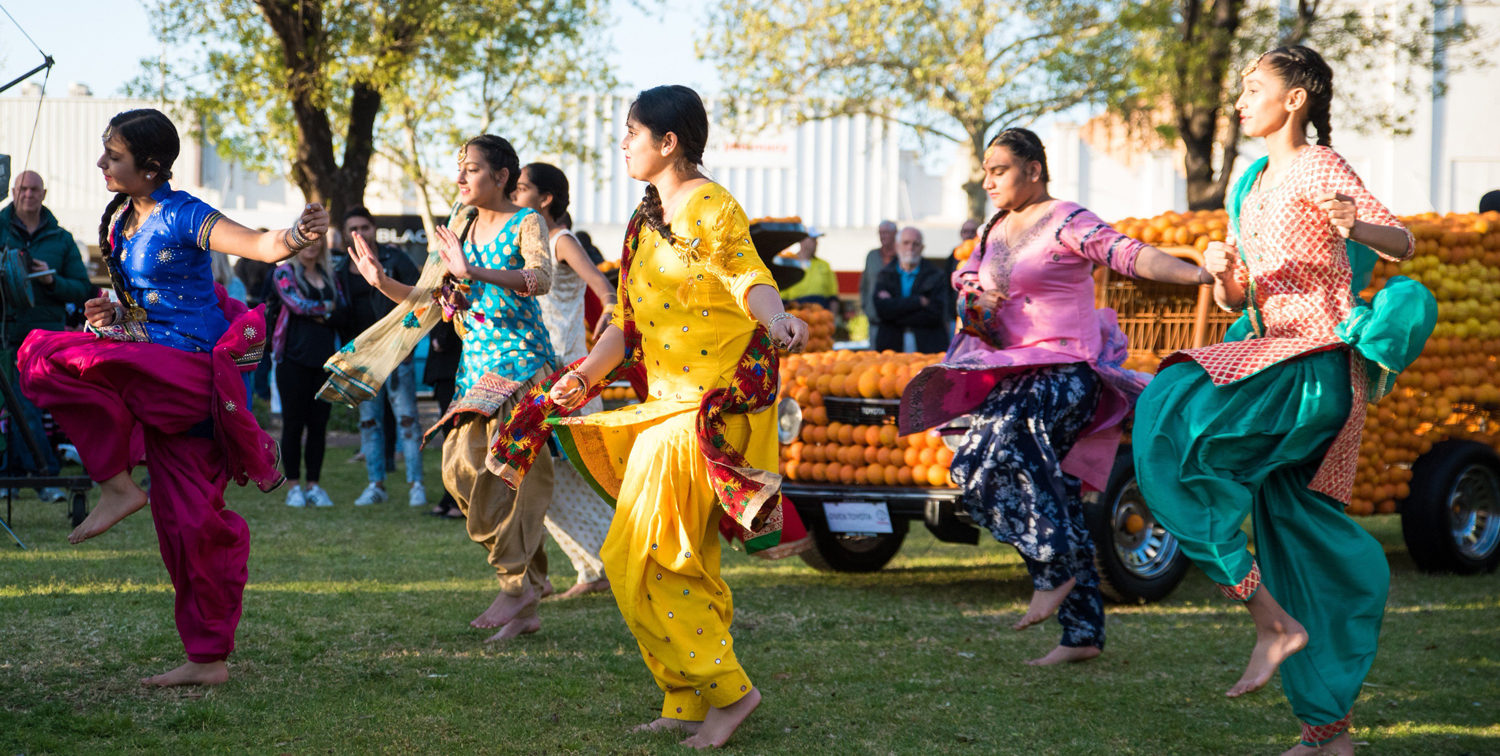 .
Logan City Multicultural Festival, 2017
Feasibility Study and Concept Options for a Creative, Cultural and Community Hub, Logan City Council
The City of Logan in South East Queensland is home to a growing and highly diverse community with a large youth demographic. The City's Northern Sector has attracted a particularly high number of residents who were born overseas, increasing demand for community and cultural venues to showcase the talents of Logan's multicultural community. To meet these needs, Council identified a large redundant property adjacent to the City Library which presented the opportunity to be redeveloped as a Creative, Cultural and Community Hub – provisionally titled Creative HQ.
Positive Solutions has been engaged to a prepare a feasibility study for the new development, identifying two alternative options for the building.  Our multi-disciplinary team includes The Maytrix Group, Conrad Gargett Architects, and Slattery.  The project includes outlining appropriate uses, operational modelling, governance arrangements, and preliminary design concept options for the proposed Hub.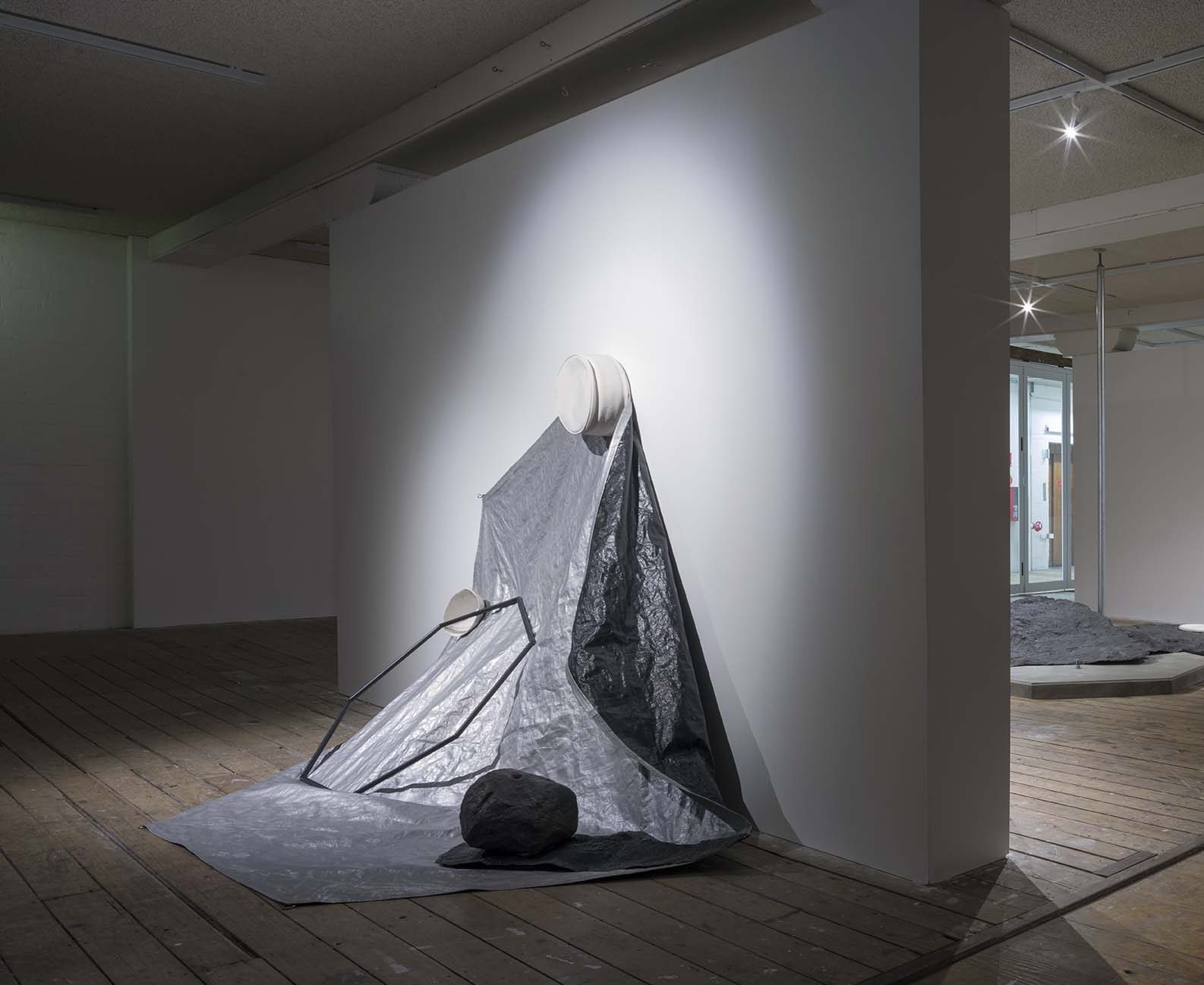 .
Charles Robb, Catacoustics, Metro Arts (2015) Photo by Luis Lim
Governance and Support Services for Arts Organisations
Positive Solutions has been engaged by Arts Queensland to provide governance and support services for Indigenous and non-Indigenous arts organisations. Currently, in stage two of the initiative, the aim is to build the governance effectiveness of arts and cultural leaders to produce more buoyant, sustainable, and financially stable organisations. Positive Solutions is assisting in strengthening the leadership and governance of a range of organisations by providing: board evaluation and assessments; the review and development of governance documentation; customised board development and training; and linkage to legal and other specialist support and services. So far, we have worked with 15 organisations including Metro Arts, Human Ventures, Umbrella Studio Contemporary Arts, and Flying Arts Alliance, to name a few.
---
Masonic Hall – City of Greater Dandenong  
In support of The Maytrix Group, Positive Solutions was engaged to help develop a Management and Operating Plan for the redevelopment of a heritage building into a new Art Gallery and Community Space. The Masonic Hall Art Gallery aims to showcase both local and touring exhibitions and artists, as well as provide a space for community and creative events.  The Plan will support the initial development of the facility, inform resourcing requirements, and will guide the ongoing management and operation of the facility.
Management and Operating Plan for the Springvale Library and Community Precinct – City of Greater Dandenong
Positive Solutions was engaged by the City of Greater Dandenong, with support from The Maytrix Group, to develop a management and operating plan to guide the future operations of a new Library and Community Hub in Springvale, and its surrounding precinct.  The project includes a review of Council policies, stakeholder consultation, and benchmarking research to inform best practice and industry insights.  We are in the final stages of creating a practical Management and Operating plan, including a Vision and Governance Framework, advice on staff resourcing, and procedural guidelines for venue management.
---
Rockhampton Art Gallery Governance Advice
Positive Solutions was engaged to support The Maytrix Group in preparing a business case to support the redevelopment and expansion of the Rockhampton Art Gallery.  The aim of the business case is to address the requirements of the Government's Project Assurance Framework.  Positive Solutions advised on funding options for the project and prepared a preliminary strategic plan, in consultation with the Gallery Director.  The plan to relocate Rockhampton's Art Gallery is identified as a key project in the City's revitalisation strategy, which will focus on creating a vibrant cultural hub and active community precinct around the historic Customs House and Quay Street.
.
Lamp, Aslam Akram, Afghan Bazaar Sculpture Central Dandenong
Queensland Health, Support for Palliative Care Organisations
Since 2014, Positive Solutions and BoardConnect have worked with McCullough Robertson Lawyers, and consultants specialising in the non-profit sector, to deliver a program of support and development services for a range of community health organisations, funded by Queensland's Department of Health.  We worked to strengthen the cohort by providing advice and support with strategic planning, organisational development, legal and regulatory compliance, fundraising and philanthropy, as well as facilitating a monthly program of workshops and activities for board members and senior staff.   Following the successful delivery of this four-year program, Positive Solutions and BoardConnect were recently engaged to support six Palliative care NGOs with strategic policy planning and board development.  This project includes identifying critical areas for improvement and maximising the strategic aims of each organisation.
Armidale Arts and Cultural Strategic Plan
Positive Solutions was commissioned by Armidale Regional Council to develop an Arts and Cultural Strategic plan for the period 2017 – 2020. The aim of the council initiative is to recognise the central role of arts and culture within the Armidale region, to find ways of building and sustaining Armidale's arts and creative industries, and to celebrate and respect Aboriginal culture and heritage within the broader cultural landscape. The project included preparing and implementing a consultation strategy, undertaking interviews and group discussions, reviewing existing policies, plans, and benchmarking. Council has adopted the Arts and Cultural Strategic Plan with many of the recommended initiatives currently underway, including the development of new public artworks, the introduction of community workshops, youth activities, and other creative efforts.
---
Ipswich Arts and Cultural Strategy
Positive Solutions was commissioned to develop a new Arts and Cultural Strategy and Public Governance Framework for the City of Ipswich, with support from The Maytrix Group. The strategy articulates a 20-year vision for the arts and cultural sector in the region and takes into account Ipswich's rapid population expansion.  Benchmarking research, community consultation, analyses of the existing cultural landscape, and potential future investments in cultural development informed the new Strategy, which has now been adopted by Ipswich City Council.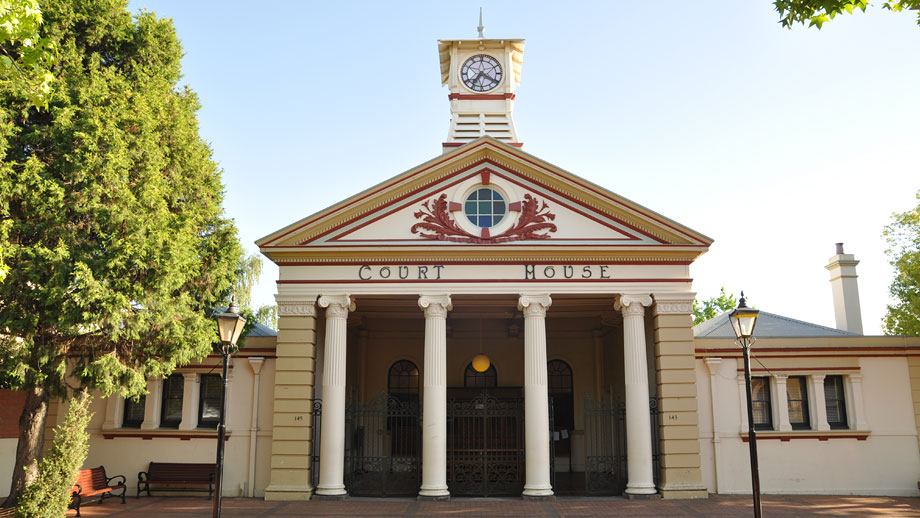 .
Armidale Court House, Armidale Tourism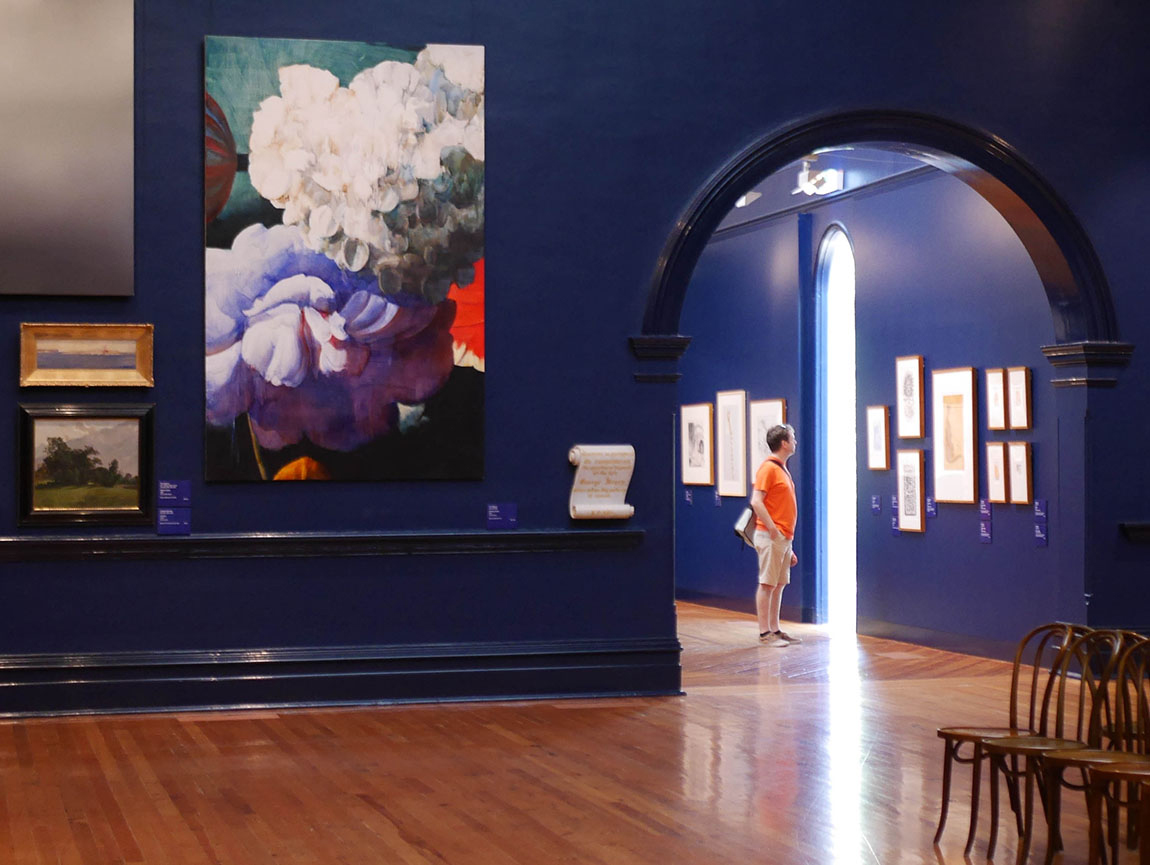 .
Bendigo Art Gallery
Castlemaine Art Museum Business Case and Design
Positive Solutions recently worked in collaboration with The Maytrix Group, Kerstin Thompson Architects, and a multidisciplinary team to develop a business case to support the redevelopment and expansion of the Castlemaine Art Museum. This project required a reimagining of the Castlemaine Art Museum and its contribution to the life of Castlemaine, and surrounding regions. The plan includes an underpinning of best practice in gallery and precinct design, business planning, and financial forecasting.
---
Strategic Analysis and Operational Business Plan for the Regional and Performing Arts Conference Centre at Gosford
Positive Solutions, in support of The Maytrix Group, assisted Central Coast Council with the development of a business plan for a new Regional Performing Arts and Conference Centre (RPACC) at Gosford.  The RPACC aims to be a catalyst to stimulate the revitalisation of Gosford's CBD by providing a venue for exhibitions, conferences, performances, and professional development initiatives. The project included strategic analysis, demand assessment, a review of the current environment, developing and implementing a sustainable business model, and advice regarding technical and design specifications.
---
Creative Industries Strategy Initial Project Scoping Workshops City of Greater Bendigo
Positive Solutions was engaged by Greater Bendigo City Council, with support from The Maytrix Group, to facilitate a series of workshops to inform the development of an Arts and Creative Industries Strategy for the City.  The objectives of the workshops were to understand the scope and operations of Bendigo's creative sectors, inform Council policy, guide funding allocations, and to identify the key focus areas for maximising potential employment, growth, and development opportunities across the region's local creative industries.
WOW (Women of The World) at Festival 2018, Celebrating Women of The Commonwealth
Positive Solutions is excited to have been a partner in WOW at Festival 2018, held at the Brisbane Powerhouse from the 6th to the 8th of April this year.  The festival was the first ever WOW bringing together the women of the Commonwealth of Nations, to hear their stories, celebrate their achievements and learn from their strength and resilience.  The festival presented an incredible and historic three days, bringing together thousands of women and 100 speakers from more than 20 Commonwealth Nations, including many First Nations women.  It was a diverse and intergenerational gathering. Cathy Hunt, Director of Positive Solutions, is the Executive Producer at WOW Festival 2018 and has received some excellent and insightful feedback. The most common sentiment shared is how powerful it is when women from many countries come together and how eye-opening, both in terms of shared stories and cultural and regional differences.  WOW Australia has many exciting new developments on the way, don't miss your chance to be a part of this global force, supporting women and girls, action and change.  Sign up to the mailing list HERE, follow WOW on Facebook, Instagram, and Twitter, and visit the WOW Website to learn more.
.
Mihirangi (NZ), Welcome Ceremony Concert — Debe Neur — Women of Strength and Beauty